Even as the beauty and fashion police waits with bated breath to see what Aishwarya Rai will finally wear on the Cannes red carpet tomorrow (more on that in just a bit), at the moment dad-in-law Amitabh Bachchan is stealing the spotlight with his cameo appearance in The Great Gatsby – Baz Luhrmann's movie adaptation of the F. Scott Fitzgerald novel set in 1922, which was an era of loosening morals, glittering jazz and bootleg kings.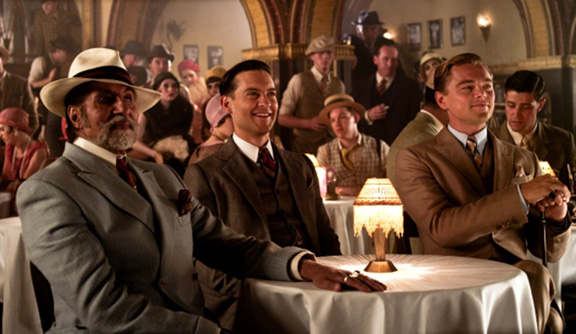 This is the Hollywood debut for the Big B (as he is affectionately called in India), who plays Meyer Wolfsheim, a flamboyant and suave Jewish money lender in the upcoming cinematic extravaganza (it's 3D, no less!). The veteran 69-year-old Bollywood actor is the elder Statesman of Indian cinema, having starred in more than 150 films since the early 1970s. He refused to accept any payment for the self-confessed blink-and-miss-it role ("…by the time you look down on your popcorn to pick another morsel, I'd be gone from the film"), only doing it as a friendly gesture towards Luhrmann.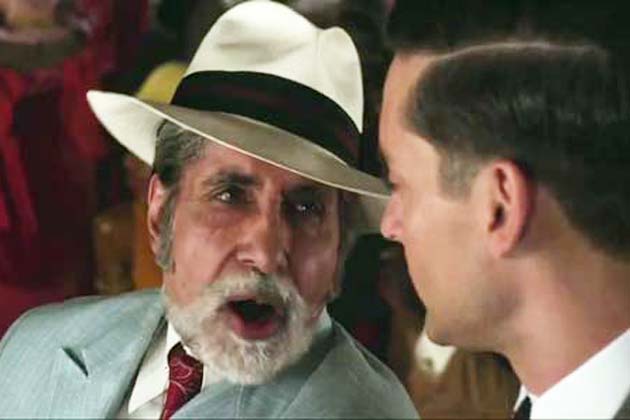 And the legendary director has served his friend well with a suave sartorial makeover – stylishly extended moustache, generous sideburns and an impressive hat… men, I hereby ORDER you to watch this movie for tips on panache and cool sophistication. I, in the meantime, will be lusting over Carey Mulligan's fabulous flapper quotient and Leonardo DiCaprio's dreamy swoon-worthiness in this tale of impossible love, decadent dreams and high-octane tragedy!