Dear Aishwarya Rai,
Please help me here. I am truly trying to understand your "style" choices for today's appearances at Cannes. Unlike you, I am not a legendary actress nor a global style setter and somehow have always lived with the delusion that one must try and camouflage a less-than-perfect body part by drawing attention away from it, not towards it. I have also been given to understand that ruched pleats gathered at the stomach, strong embellishments at the waist, extra fabric around the hips and super-tight armholes will always make you look fatter. And while I am more than willing to make allowances for your very normal post-baby weight gain, what I can't understand is why would you go out of the way to look even wider with this Elie Saab gown at the Cosmopolis premiere? That's the part I just don't get!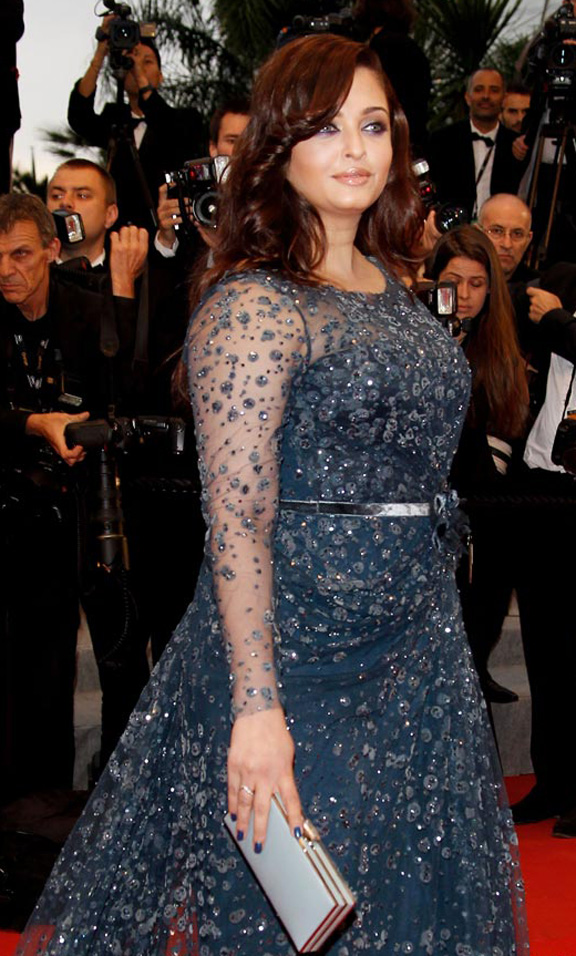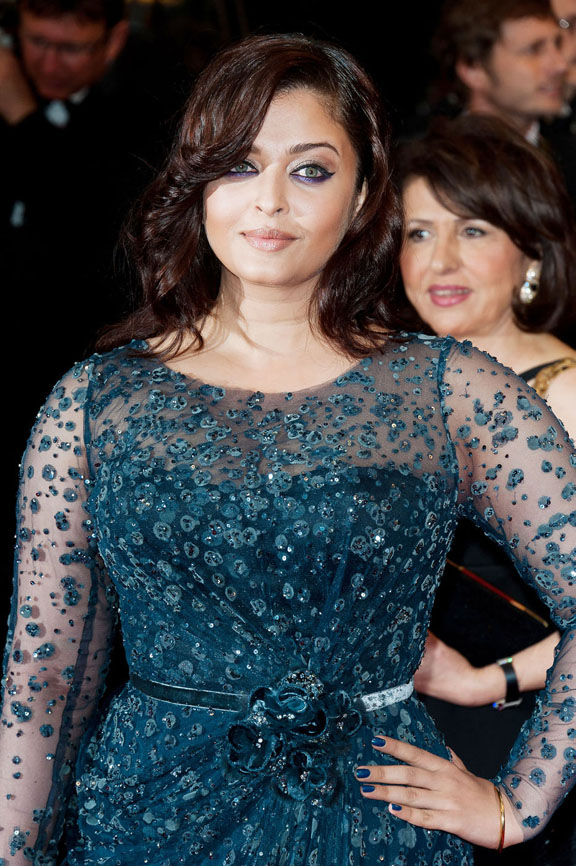 Oh! And about that Roberto Cavalli kaftan for the media call in the afternoon… call me a fashion retard but I am actually speechless. You voluntarily chose to drown yourself in miles of extra fabric on all sides???? Please tell me the lack of sleep that usually besets new moms made you forget this was a public outing and so you mistakenly wandered out in this shapeless concoction that would actually make a terrific nightdress? Or were you, by any chance, confusing this for the cloak of invisibility?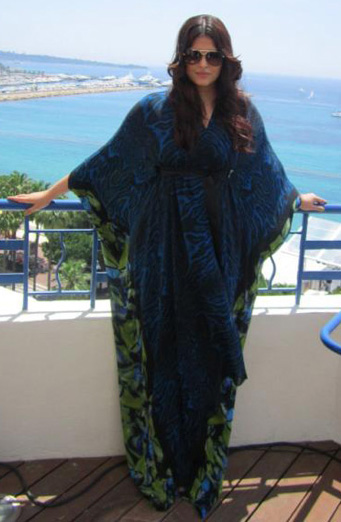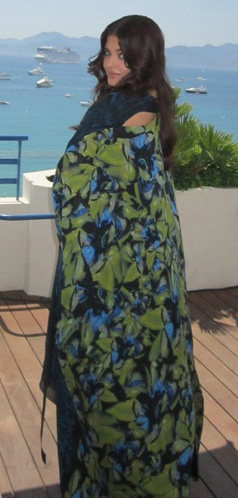 What you did do well was the hair and makeup – for once, that was completely on track and those gorgeous two-tone eyes (charcoal black on the upper lash line and deep purple on the lower one) is a definite must-try for every fashionista. As for the hair, I like how you have left it nice and glossy and framing your face (though the tonged curls should have been a bit looser and more free flowing – these super-tight ones age you) but at least it's on the right track. Now, can we build on this and actually do something about that wardrobe? Please? Pretty, pretty, pretty, pretty please?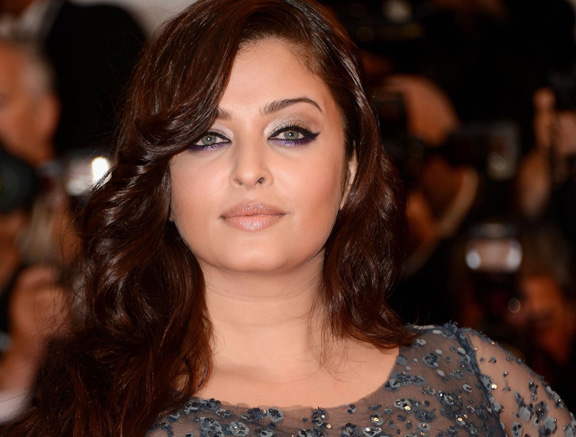 Hoping to hear from you (or anyone else who understands this stuff) soon as these images have led me to question my entire career in fashion and beauty. Please help me!
Rgds,
A stricken style blogger