Just as we have been breathing easier, knowing that Aishwarya Rai is less likely to embarrass herself (and all of India, by extension) with disastrous fashion and beauty choices at Cannes this year (firstly, she is there for just two days; secondly, even Ms. Rai is unlikely to try and pour herself into one of the strange concoctions of past years given her post-pregnancy weight gain) there comes along Freida Pinto, of Slumdog Millionaire fame.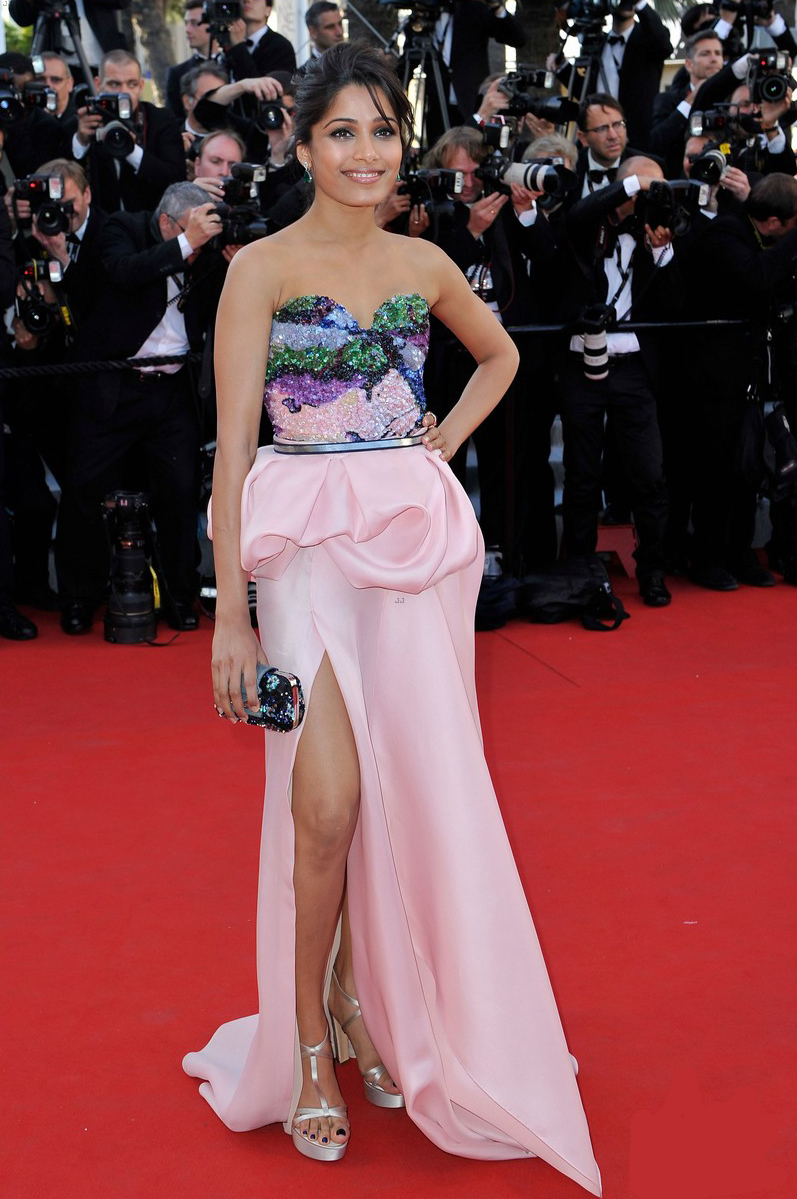 I truly had high hopes of Freida – she has shown quite a savvy sartorial sense till now but somehow the red carpet at Cannes seems to have brought out the worst in her as well. There is just too much happening with her Michael Angel gown: Strapless multi-coloured beaded bodice, peplum, belt, thigh-high slit… what in the world happened to the concept of wearing one trend at a time????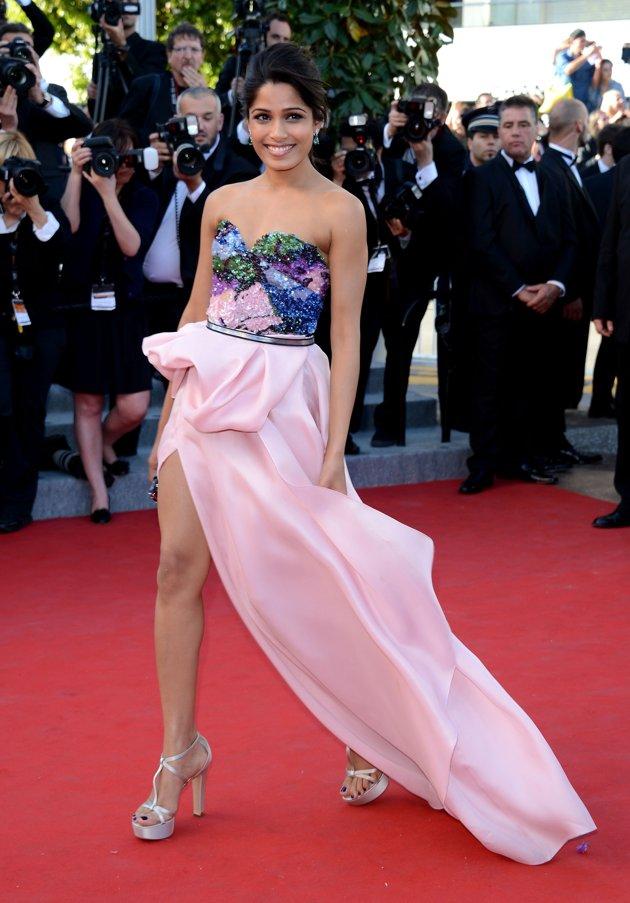 To make matters worse, the silhouette simply did not suit Freida, whose normally svelte figure seemed to have sprouted ungainly lumps and bulges – completely unlike the Angelina Jolie right leg vibe that she seems to be channeling. Add to this the fact that the silver heels looked way too chunky, this one is an unmitigated disaster.
Oh! And did I tell you that the wonderful high-slit-low-decolletage-chunky-platform combo meant that she couldn't even walk around properly but had to be helped up the steps of the Palais de Fesitival by a friend?
Sigh! Let's see what tomorrow brings. We still have Sonam Kapoor, Mallika Sherawat, Arjun Rampal (I, for one, am banking on him to save face on all our behalf) and Aishwarya Rai to go. And the latter, let me clarify, is only less likely to embarrass herself – going by past experiences, all bets are off where she is concerned!
What do you think of Freida's look today? I want to know!